GOSCHOOL is an Integrated web based Application Softwares and Solutions Services to Manage School Information and connection with stakeholder. GoSchool, create a plattform and connect your entire school stakeholder, increasing communication, profitability & effective management of information
BILLStationTM turns your billing management process into a competitive asset by completely integrating it into your business. You can adapt BILLStationTM software to your company's specific needs, helping you reduce billing errors and improve accounting. Track Invoices and Bill quickly and easily to ensure fast, accurate client billing. BILLStationTM is developed with insights from various type of Business. Hence, it is not limited to a particular type of Business.
MICROFIN is a new generation Microfinance management software solution, which offers great flexibility, transparency, complete control, and yet very easy to use. It comes with latest technology, which offers provision for direct interaction to customers, Online Collections, SMS integration.
KSL -SPM , the Staff managment system offers a solution for managers and employees, with employee profiles, Leave requests & approvals, Payroll, Fund management and reporting. The software can build a centralized database of employee profiles that can be accessed by anyone in the company with the access permissions you define. Each Staff profile can store personal information and a photo, salary, Leave, documents, training, and more. Custom fields to record can be added to your company requirment.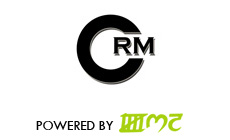 KSL - CRM is a simple web based customer relationship management system for managing your sales, marketing, customer support, and in a single synchronised system. KSL CRM helps you easily and efficiently manages your customers and client from lead prospect through quote, order, service and billing. KokSamLai CRM includes all aspects of interactions that a company has with its customers, whether it is sales or service-related.With KokSamLai CRM, companies get a clear and simple pricing – with no hidden fees or forced upgrades. Get the industry-leading CRM at an affordable price point that allows you to put KokSamLai CRM in the hands of all customer-facing employees. A completely transformed, individualized CRM user experience that is immersive, engaging, intuitive and cost effective.

KSLBio is the latest software with hardware integration from KokSamlai Solutions, It can integrated with all the software of KokSamLai Solution. Where ever Staff Management and Attendance are required for Hr and Payroll Managment KSLBio come in easy package to intgrate with most of the Biometric Device available in the market
It doesn't matter whether you're Candidate, MLA, Minister or something or in-between--organizing a political campaign takes a lot of work. To win elections, candidates need to make connections with voter's at the most fundamental level. Organizing a good field operation can produce a win for a candidate, but it's easy to get overwhelmed by the sheer volume of information needed to get the job done.If you're running for election such as state or nationalKokSamLaihas the tools that will drive your election's success, on every step of the campaign trail.KokSamLai has developed a powerful Application call VMS - Voter Management system to help campaigns process that accumulate huge chunk of data and turn it into something useful, allowing them to target their messages more effectively and to easily track who they've talked to and when. VMS analyse and interpret those data collected into Graphical information. VMS is powerful analytic tool which enhance the election campaign activities.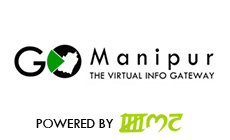 GOManipur - the Virtual Gateway to Manipur is an endeavour to bring everyone who wants to learn, share, promote and discuss about Manipur in one forum. GOManipur is a one stop platform for information share. A Geographical centric portal providing information on Local news, events, happenings around the city and a community space for people to connect and share. This is a platform for everyone to share and discuss information related to, issues faced by Manipuris, latest happenings in the states. Let's share, care and spread love towards this vibrant, green and marvellous State.